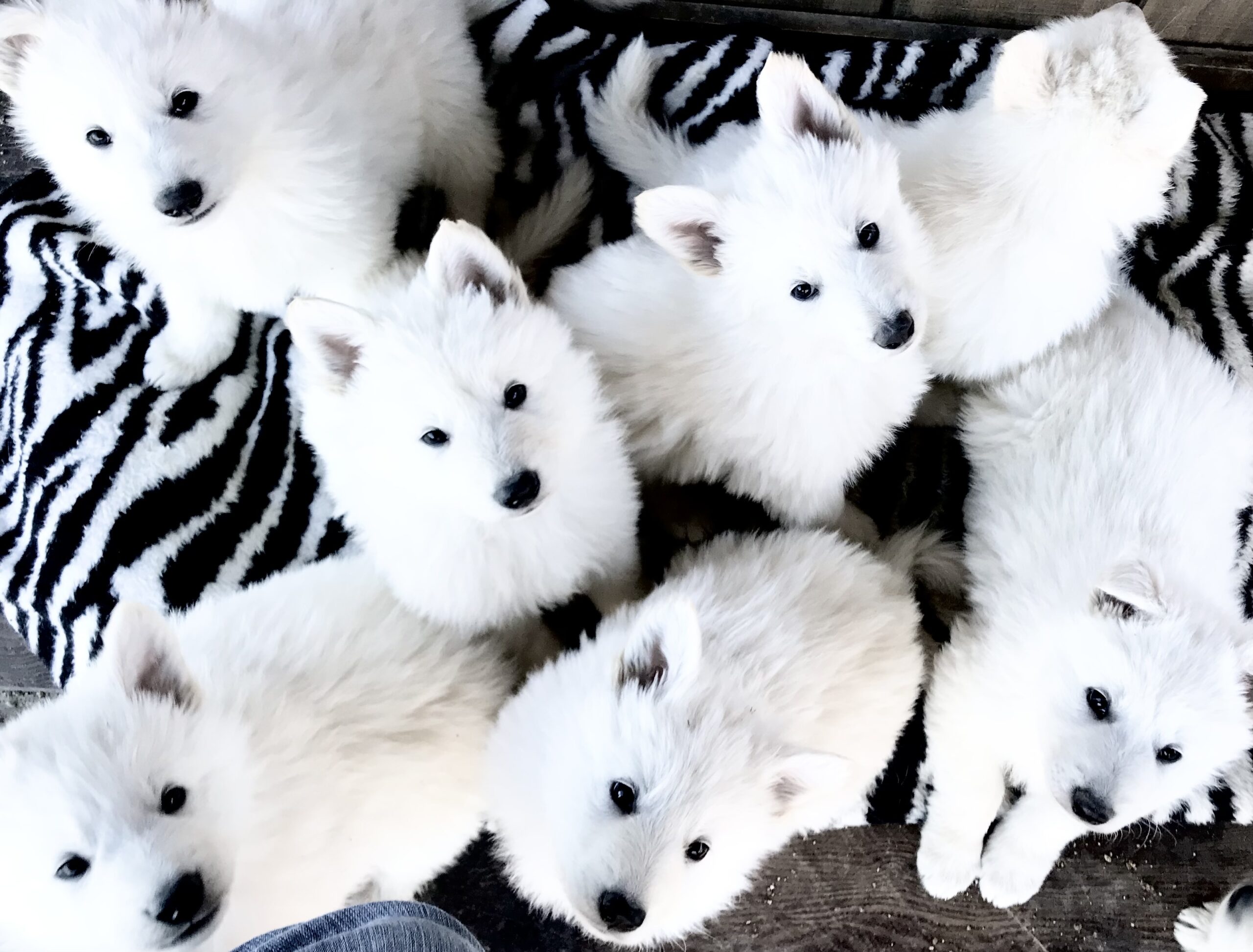 Our puppies go to their forever-homes at eight weeks, or twelve weeks if you choose our Puppy Academy.   While with us, our puppies are treated as family.   All of our puppies are born in our living room, where they stay with their mom for three to four weeks.   They are exposed to all the things that happen in a bustling family:  kids, radio, television, vacuum cleaners, visitors, etc.   We strongly emphasize constant contact with children from birth.  This is a critical time for their socialization (see pictures below).  They are monitored and weighed every day to assure proper development.
At about four weeks of age they move to the "puppy palace", a temperature regulated puppy house attached to a large play yard.   At this point, they also begin to transition to solid foods.  We use only highest quality salmon-based feed with no wheat, grain or other fillers.   We also feed our puppies home grown organic kefir and fresh organic eggs from our own chickens. 
Throughout their growth, they are regularly monitored by our vet who comes to our home regularly.  At seven weeks of age, we work with our owners to match the right puppy with their new families.  At eight weeks they start their lives with new families (or go on to our Puppy Academy). If you are interested, we do offer a wonderful Sky Nanny Service and to learn more about the Sky Nanny and see photos click here.
Pricing for Dances with Wolves Puppies:
 * To find out more about our pricing: click here.
 * Puppy Academy (optional).  Four weeks additional  training before puppy goes home.  $2900
 * Click here for details:  Puppy Academy
Generally, our litters are sold out prior to being born.   Thus, if you are seriously interested in one of our puppies we strongly suggest you fill out a puppy application and reserve your puppy as early as possible.
If you are interested in reserving one of our puppies please click here:  Reserve a Puppy  or see the tab on the navigation bar.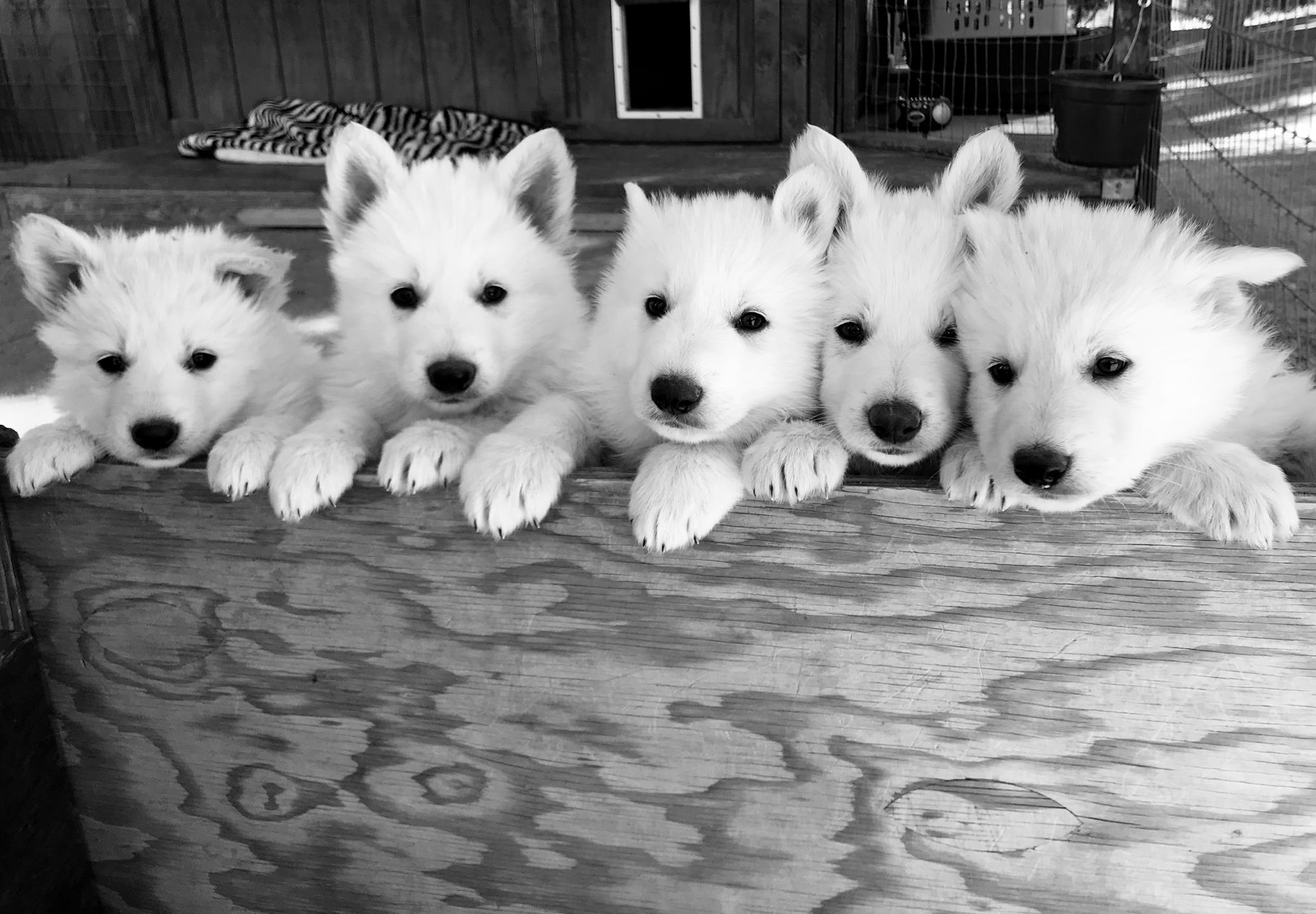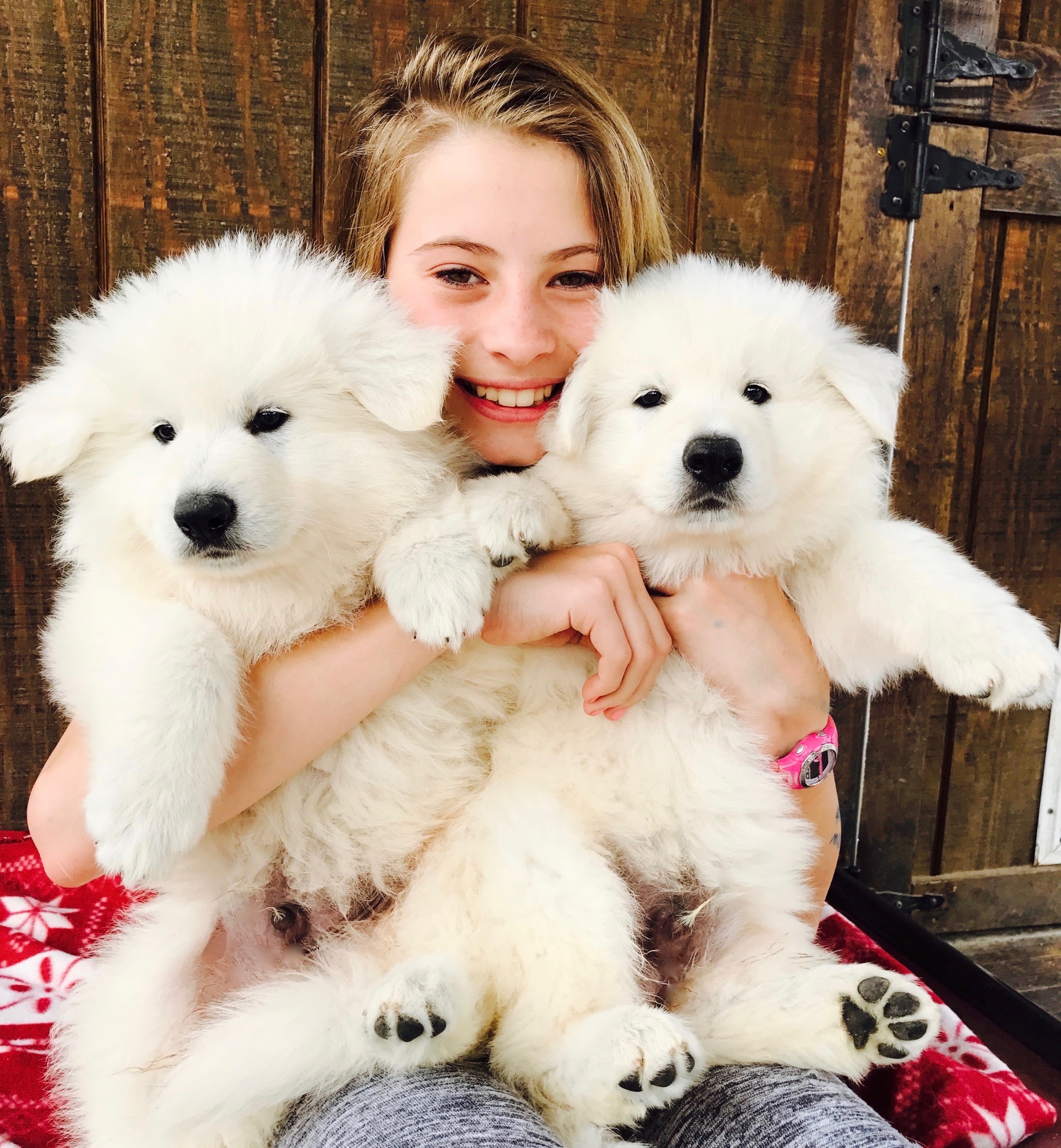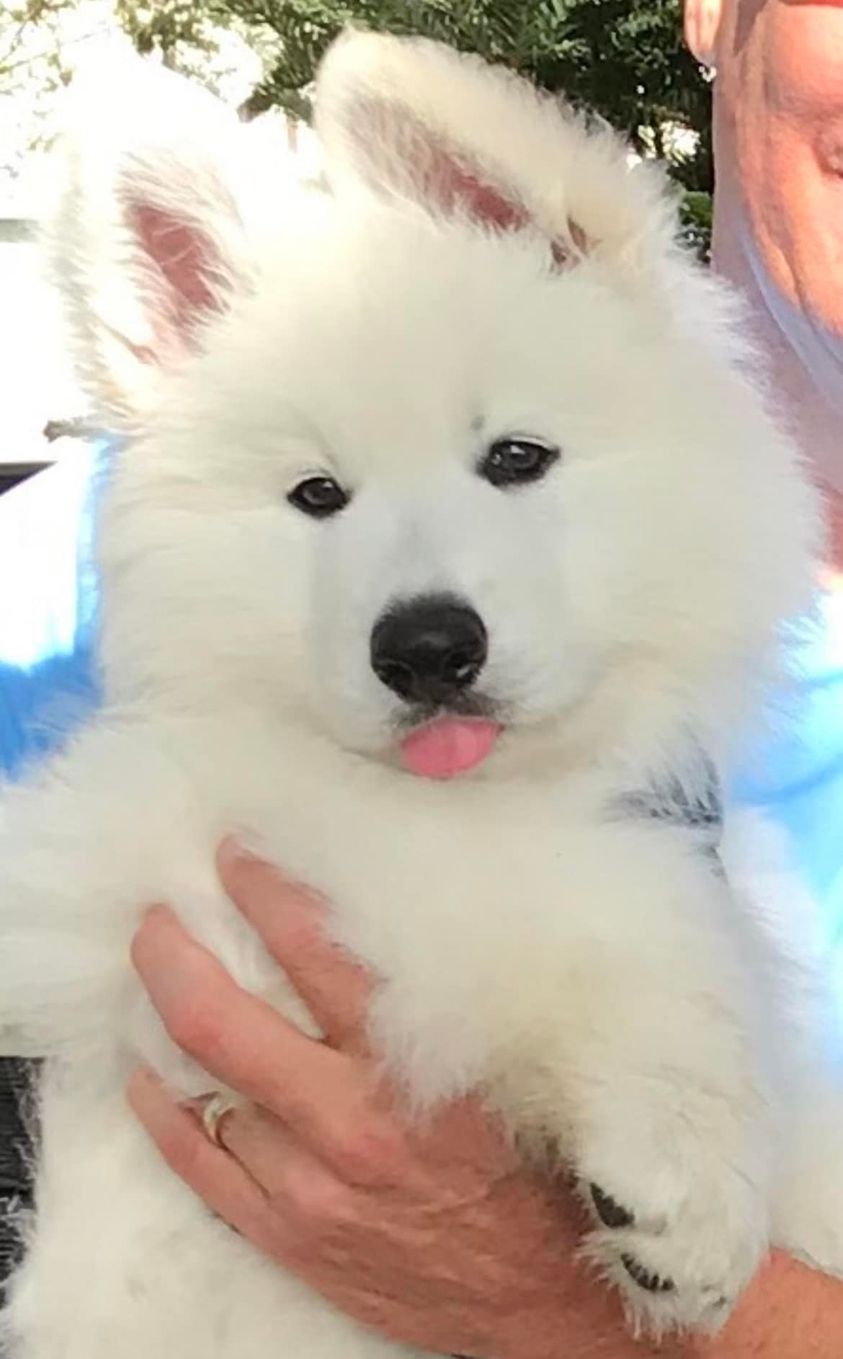 All Dances with Wolves Puppies
come with a "Puppy Package":
•  Fully vet checked and up to date on immunizations

•  Dewormed

•  Micro-chipped

•  Official DWWR folder to keep all paperwork

•  European style passport (a place to keep lifetime health 

records)

•  Two-year health warranty for hereditary diseases

•  Copy of parents/ancestor BBS pedigrees and photos if

desired

•  Free advice and lifetime support

•  Toy they grew up with (to make transition easier)

•  Annual DWWR reunion