My name is Simona, and I live in sunny California with my husband, Matt, and our three kids, Sasha, Nina, and Jake. In addition to our family, we've also lived with chickens, horses, a pony, a potbellied pig, and my beloved "white pack." We have a 20-acre ranch called "Dances With Wolves Ranch" in the quaint, picturesque town of Agua Dulce, nestled in the mountains 50 miles north of Los Angeles.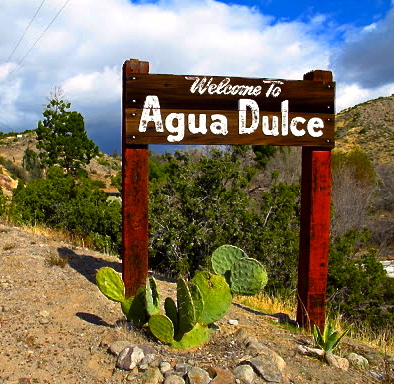 This small western town is filled with many people who moved here to pursue their dreams to rescue, raise, or simply have animals of all kinds. Many movie animals live in our town; walking through our neighborhoods, you might see a zebra, emu, llama, camel, or monkey. You will also see many animal rescues for dogs, horses, donkeys, and even exotic animals such as wolves, lions, and tigers. 
Often people in Agua Dulce will ride to town and tie up their horses to eat lunch. Occasionally, parents pick up their kids at the local school on horseback. We see horseback riders and carriages ride through our small downtown daily. We live here because we love this environment to raise our kids and animals. Our dogs are well known in town as we go on bike rides and walks and take them to lunch or coffee with us. The dogs are even friends with a baboon that often goes along on our hikes!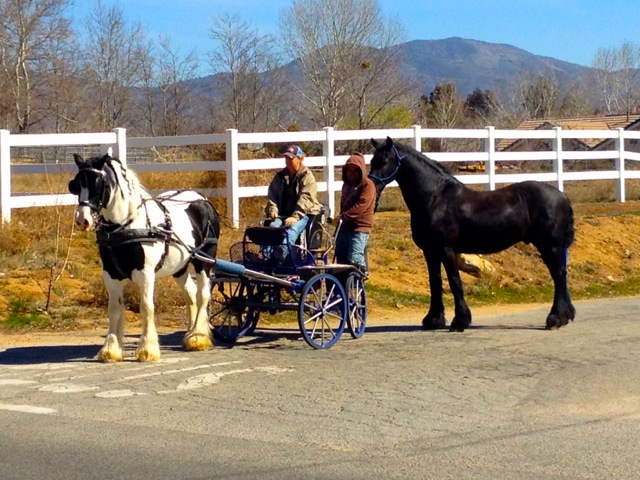 Taking care of our white pack is a whole family deal. I am very fortunate to stay home and raise my kids and my dogs full-time. I have plenty of time to raise, train, and socialize all of our animals. They all have my full daily attention. My husband Matt builds and maintains anything that the animals need. The kids also do their part, including washing, brushing, feeding, exercising, and their favorite, "poop patrol." They also help out as my assistants and photographers when we go to dog shows. These experiences have been so good for both the kids and for the dogs. It's a win-win situation for our family.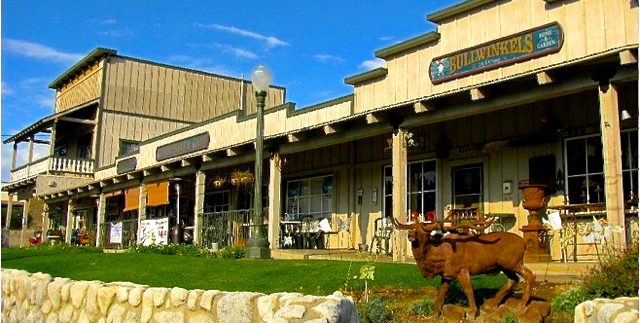 Our dogs are part of the family; you can find them lying around the kitchen, jumping in the pool, enjoying the playground or trampoline with the kids, riding on our 4-wheeler to do chores, or simply playing outside on our 20-acre ranch. My dogs accompany me on my horse rides into the wilderness and follow me and my family on bike rides. In summer, my friends and their kids also come to swim in our pool with our kids and dogs. With so many friends, kids, and animals in action, our dogs and our puppies are never bored at our house and leave here happy and extremely well-socialized.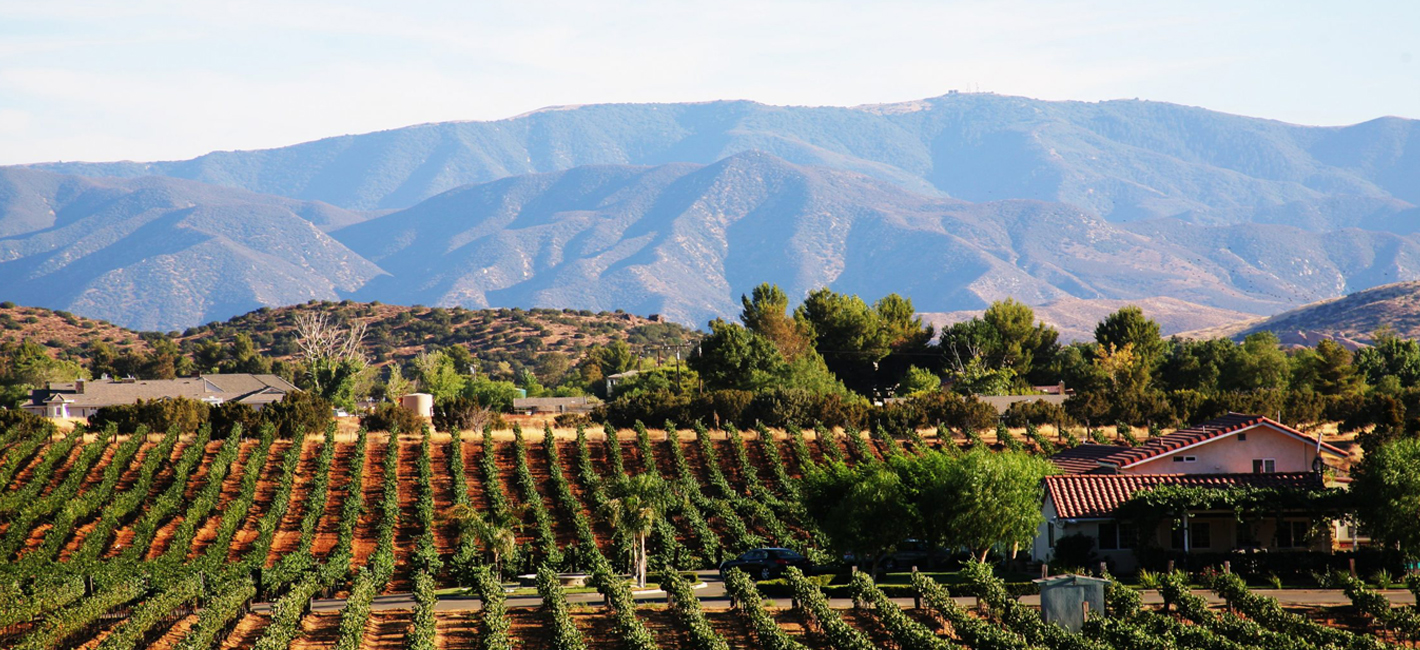 About my dogs
My passion to start my small breeding program began with the first dog I owned, Shewa, a beautiful White German Shepherd that I bought in Germany when I was 19 years old. Shewa moved with me to the US and was my daily companion as I learned a new language and adjusted to life in my new country. Her stunning looks, intelligence, and disposition made an impression on people wherever we went. People simply had not met a dog like Shewa. Even today, after decades, people who met Shewa still ask about her.
When I was ready for another dog, I did much research but could not find another dog like Shewa in the United States. I wanted a dog with European qualities: a pure white coat with dark pigment, standing tall with upright hips, and most importantly, a calm, self-assured demeanor with exceptional love and loyalty for its family.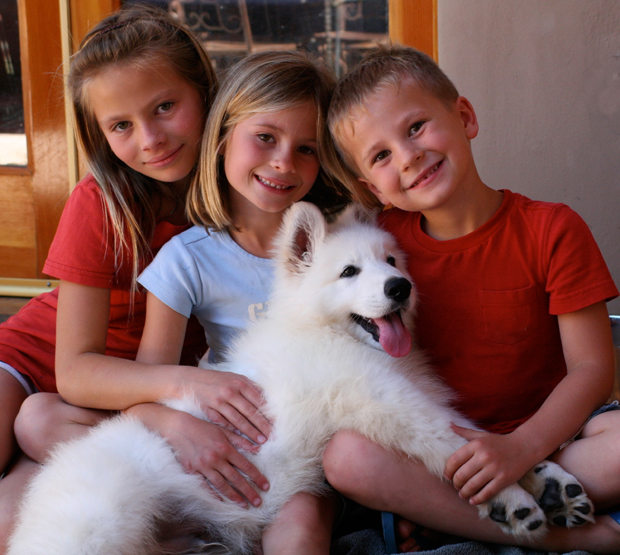 After several years of research, I found what I sought in the Berger Blanc Suisse, a new breed recently split from the German Shepherd breed. This breed has its own standard now with changes to the hip structure that goes back to its natural state (standing naturally upright rather than with over-angulated hips common in today's German Shepherd). Their disposition has also changed to become more sociable with other dogs and animals. I am particularly impressed by how well this breed does with families, children, and as a service and therapy animal.
While the breed has gained international recognition from the FCI (Fédération Cynologique Internationale), it remains relatively rare in the United States. Currently, the breed is not officially recognized by the AKC (American Kennel Club). However, efforts are underway to seek recognition for this breed within the US as well.
After I found the Berger Blanc Suisse, I set out to find and import the best examples of this breed from around the world. I researched lineages from around the world, traveled to many of those countries to meet the dogs in person, and made arrangements with Europe's top breeders before litters were even conceived. I waited patiently for years to find the foundation dogs that I own today. They come from the best European working lines combined with world champions in conformation. They have each been handpicked by me, negotiated as a "pick of the litter" puppies, and all have their official FCI pedigrees. Their pedigrees are amongst the best you can find in Europe today. In addition to these amazing foundation dogs, I also plan to import frozen semen of new and upcoming stud dogs emerging around the world.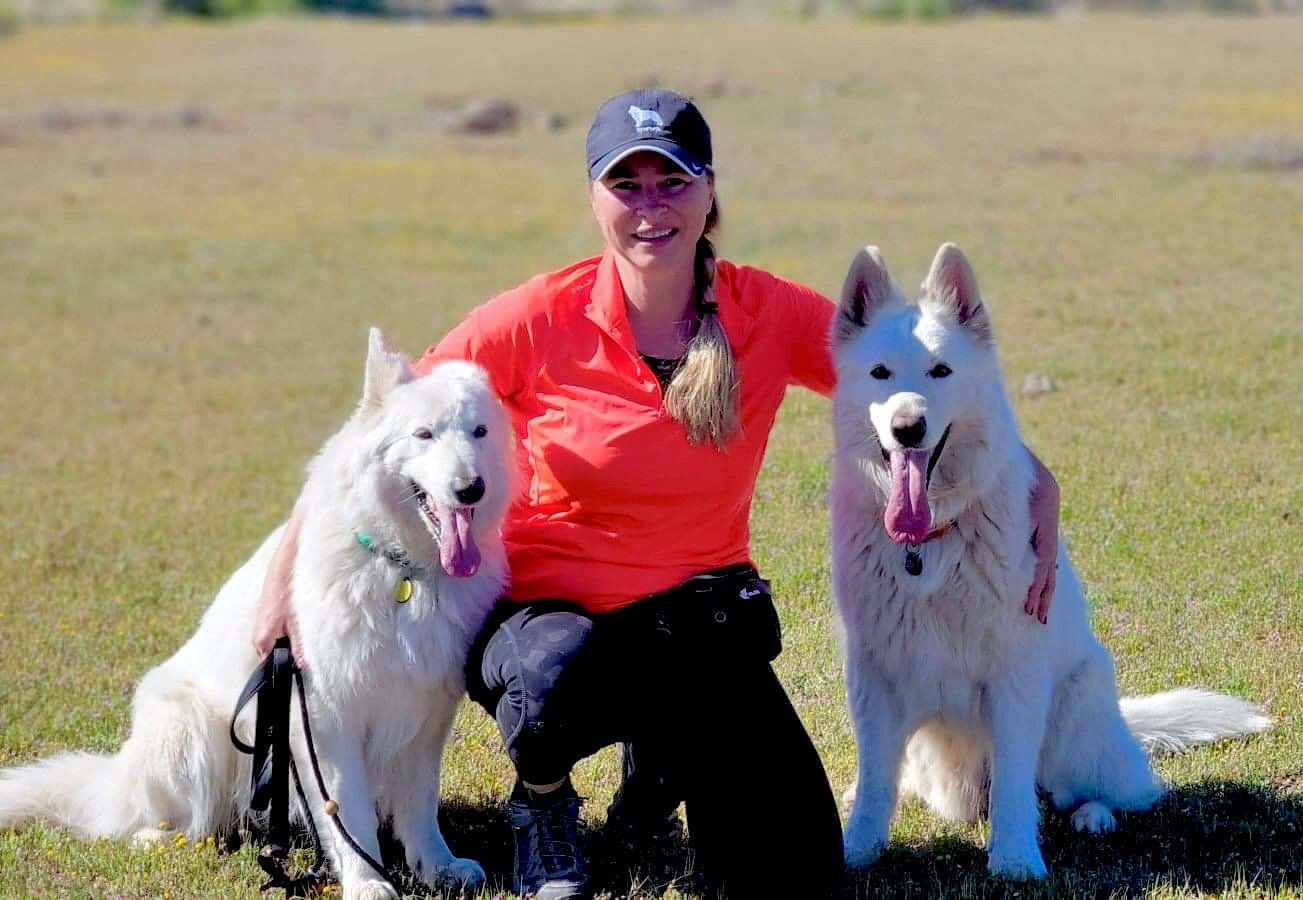 Simona's Background
•  BS, Biology, UCLA:   concentration in ecology, genetics, and animal behavior.
•  Extensive experience training and showing dogs in various disciplines such as confirmation, agility, herding, therapy, and obedience.
•  Experience and background researching animal lineage worldwide.   Knowledgeable and experienced importing animals and frozen semen.  A fluent speaker of English, German and Czech.
•  I formerly worked as veterinary tech and surgeon's assistant in an animal hospital.
Click button below to read more: