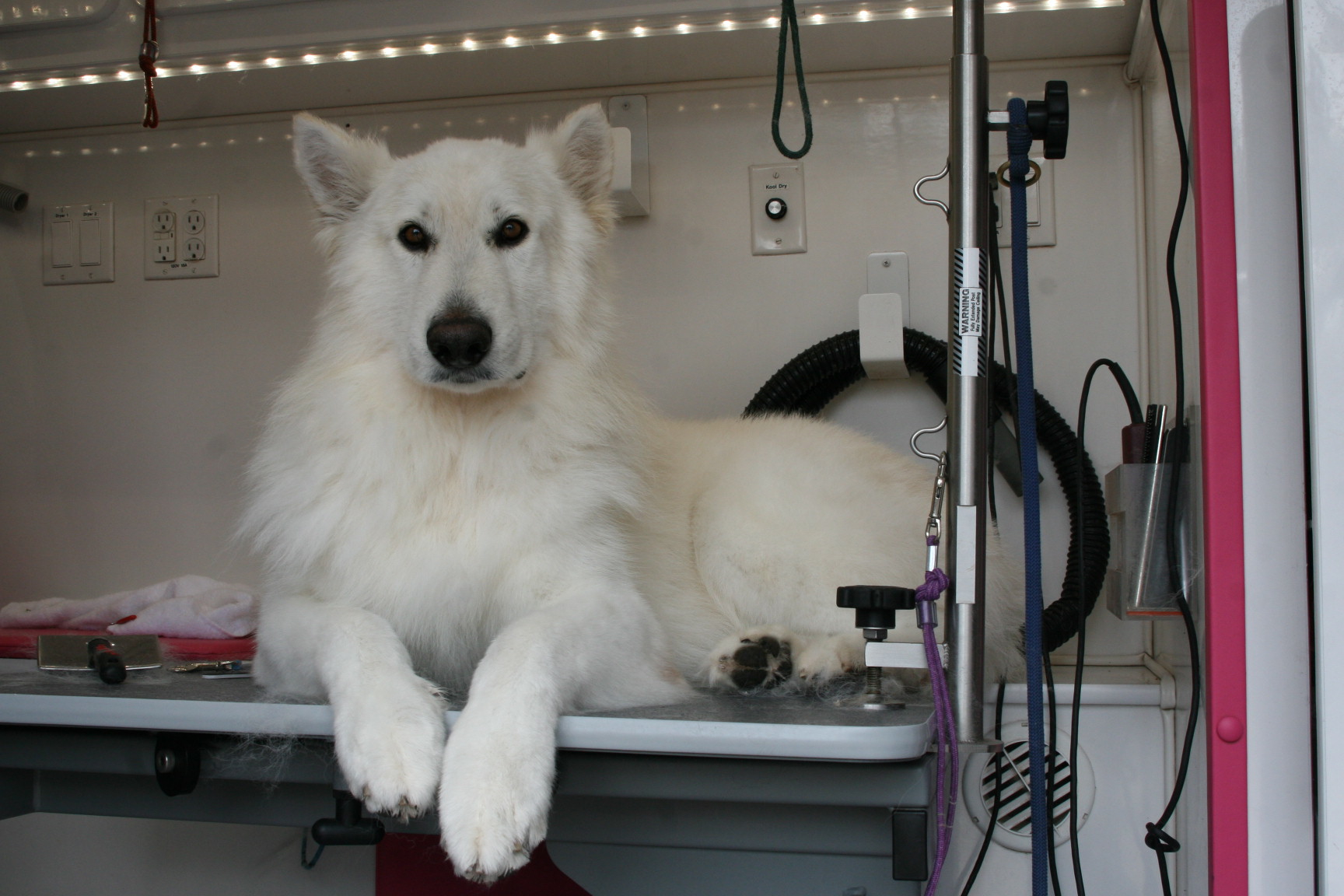 Step by Step Bathing
So you've decided to bathe and groom your BBS yourself… where to begin! Here are some step-by-step suggestions for getting the job done with the best results possible.  Please use the hover arrows at the right and left of the slider to scroll back and forth.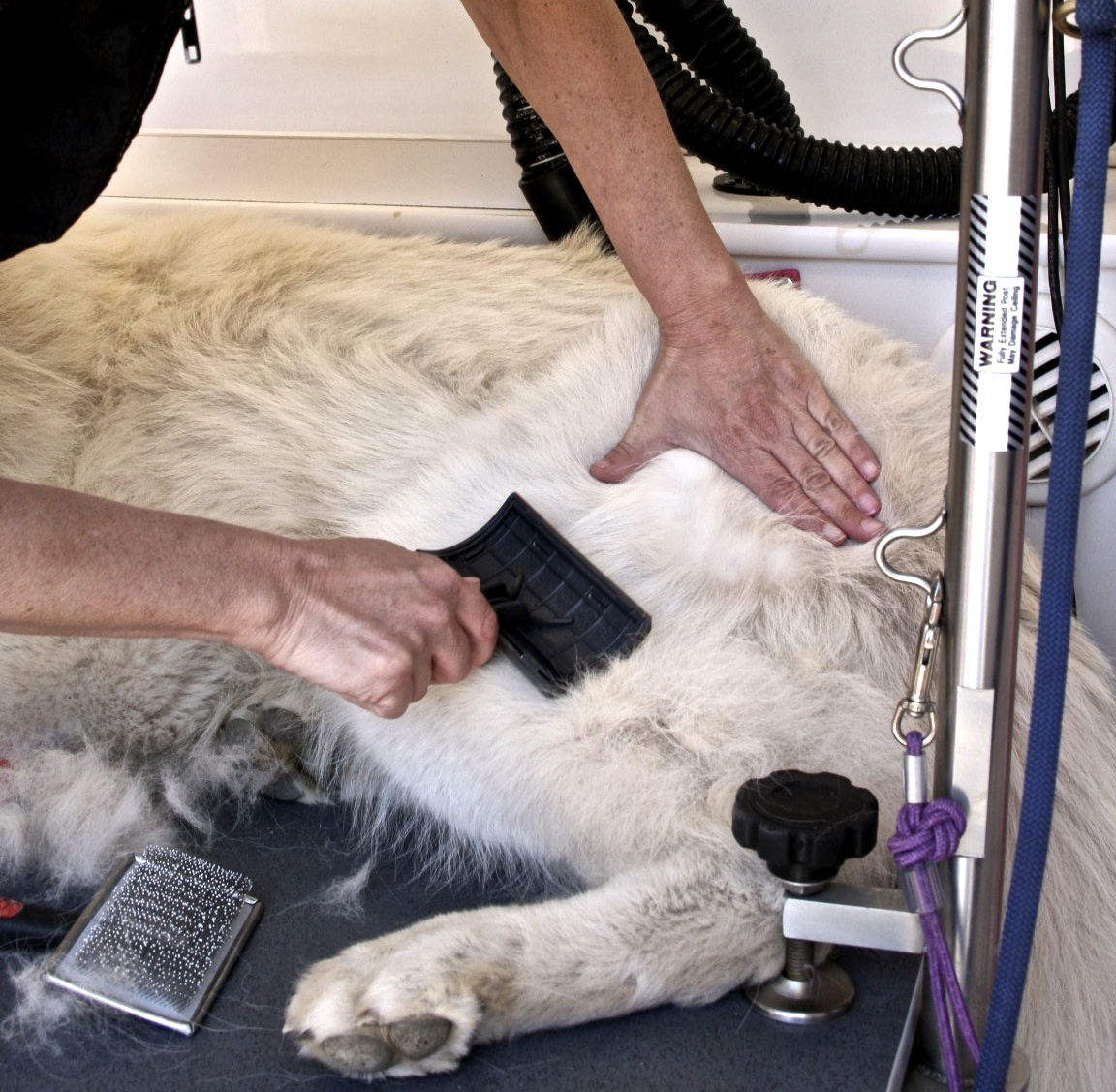 Brushing and Skin
Before bathing you need to brush your dog. This is a great time to not only pull dead hair out and get some of the undercoat out as well, but take this opportunity to feel your dog's skin, making sure all is well and there are no abnormal little growths, lumps, cuts, etc. There are two different types of brushes that would be great to use. The first is the standard dog brush with rounded tips at the end. The second is a unique brush made in Germany by ActiVet. The official name is the Duo Purple/Silver TuffFinish brush, which combines two brushes in one. This brush is great for getting the undercoat out and can cut your brushing and de-matting time dramatically! It catches the dog's hair without touching the skin. The Purple/Silver is the type to get for Shepherds.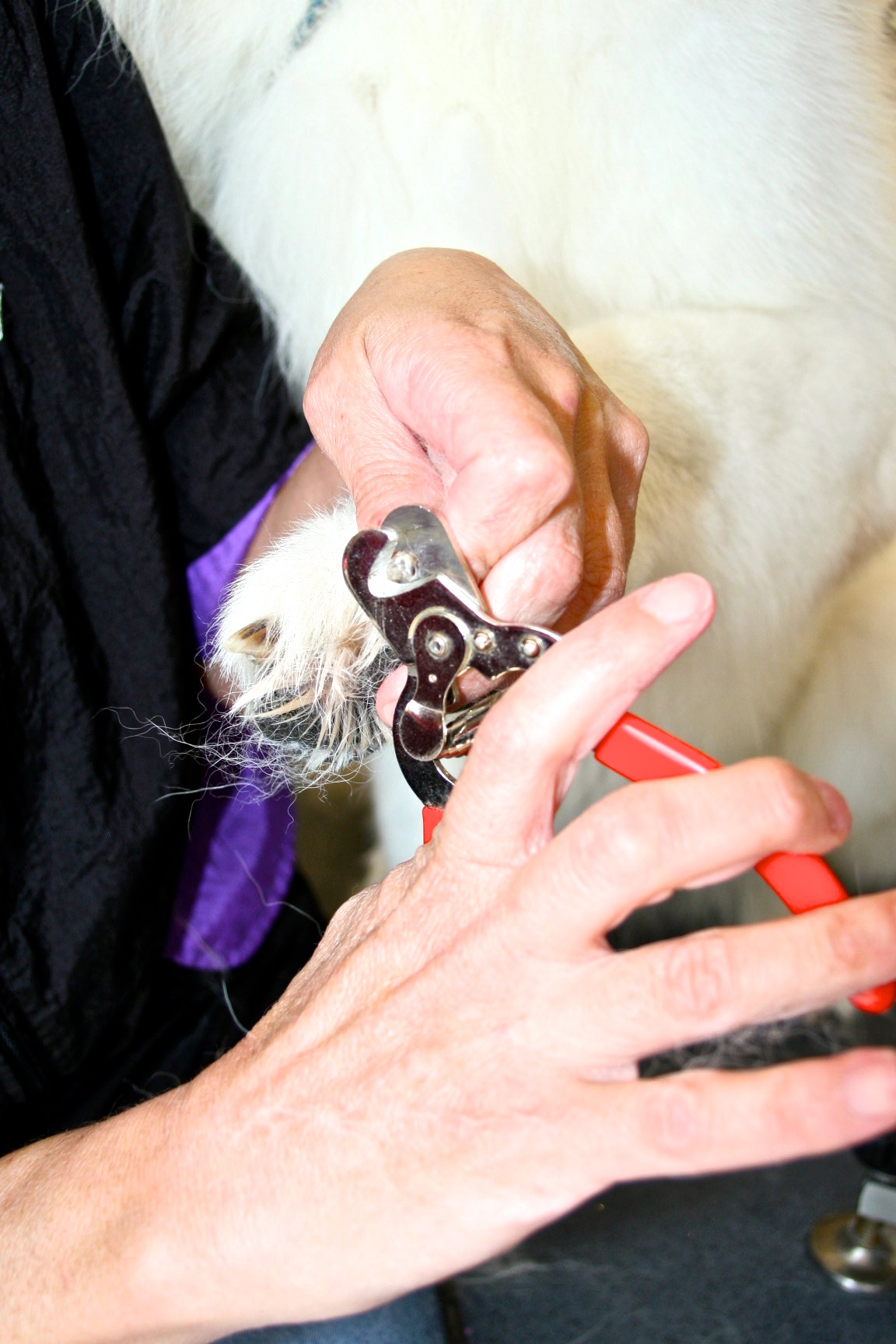 Brushing and Hair
You don't want to over-do the brushing before the bath, so just lightly brush as more hair will come out during the bath and also during drying if you use a dryer. When brushing, you can do what's called line brushing. This is where you pull the dog's hair up with your left hand while brushing down with the other hand. You can also brush both with and against the angle of hair growth. If you would like to trim the hair between the dog's pads, use a #10 blade. This is best done before the bath.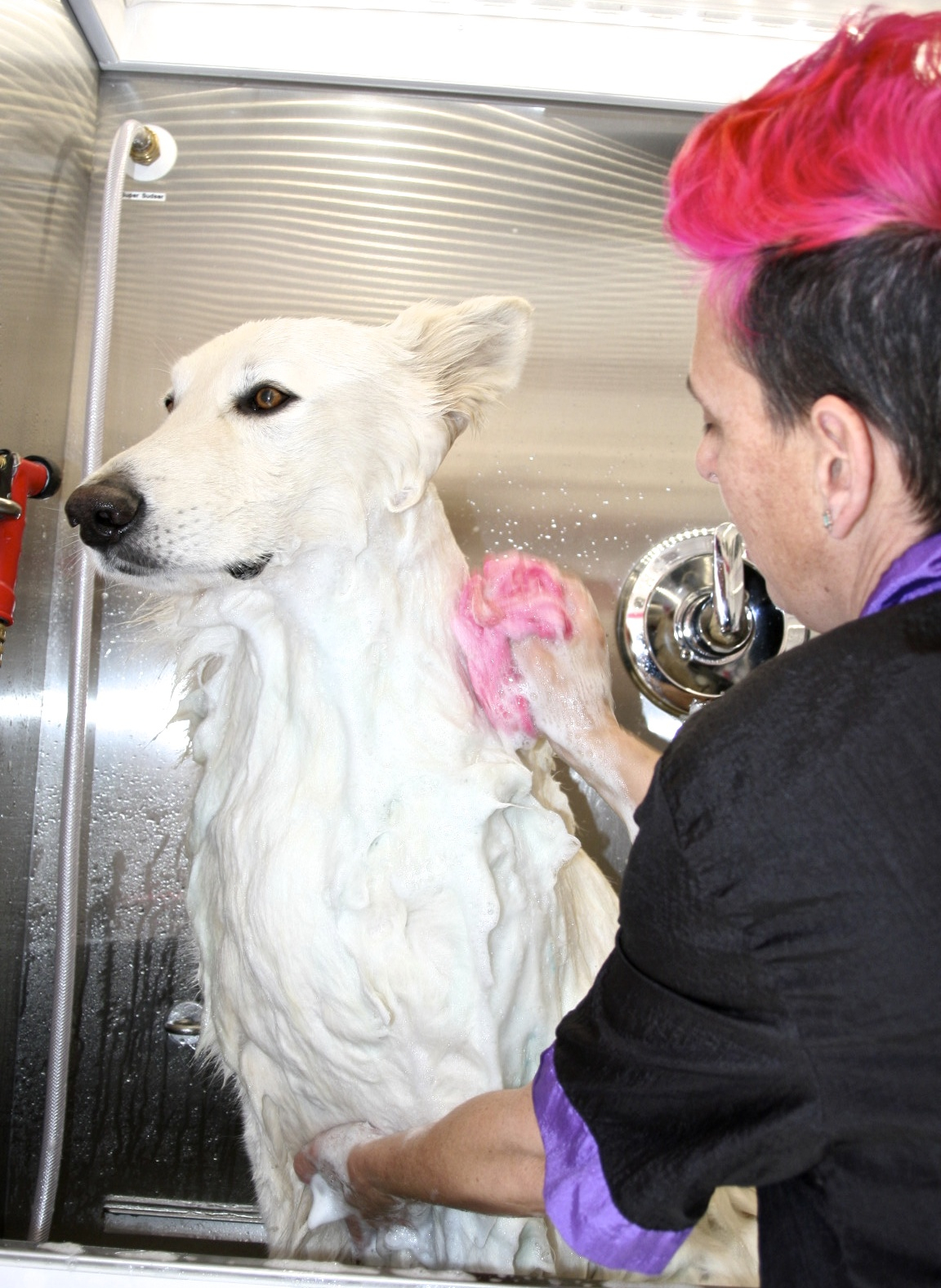 Bathing Experience
Moving on to the bathing part, there are a couple of things you may want to have to make this experience better for both you and your dog. First, mount a hook to the wall in your tub so you can attach a leash to secure your dog. This will free up both your hands for bathing, rather than using one of your hands to keep your dog in place. You can also attach a short garden hose (4 feet) to your bathtub faucet and use a garden nozzle with the setting on "shower" to have a nice gentle flow of water. Get a little plastic bowl to mix the shampoo in. A fluffy sponge and rubber brush is also needed. Use the sponge to get the shampoo onto the coat. Use the rubber brush to work in the shampoo.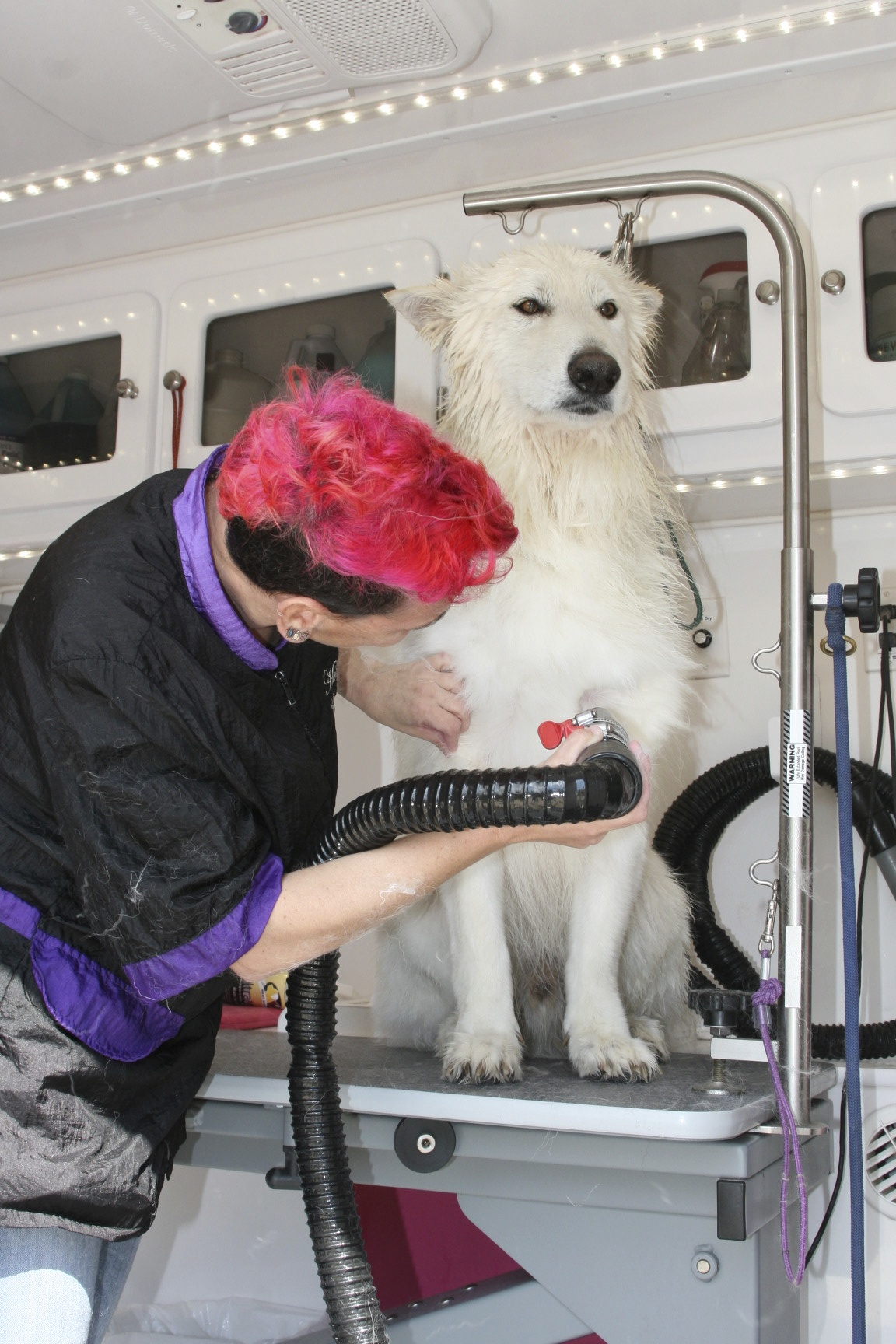 About Shampoos
A couple of suggestions for good shampoo products (best to mix these in a bowl): Best Shot Ultra Wash Shampoo. This is great for the undercoat. Use about ¼ cup. South Bark's Blueberry Conditioner. This decreases static and brings oil back into coat. Use 1-2 tablespoons. Nature's Specialties Bluing Shampoo. This is for white dogs; it removes discoloration and makes their white coats sparkle. Use 1-2 tablespoons. Mix these 3 shampoos into a small bowl and add water.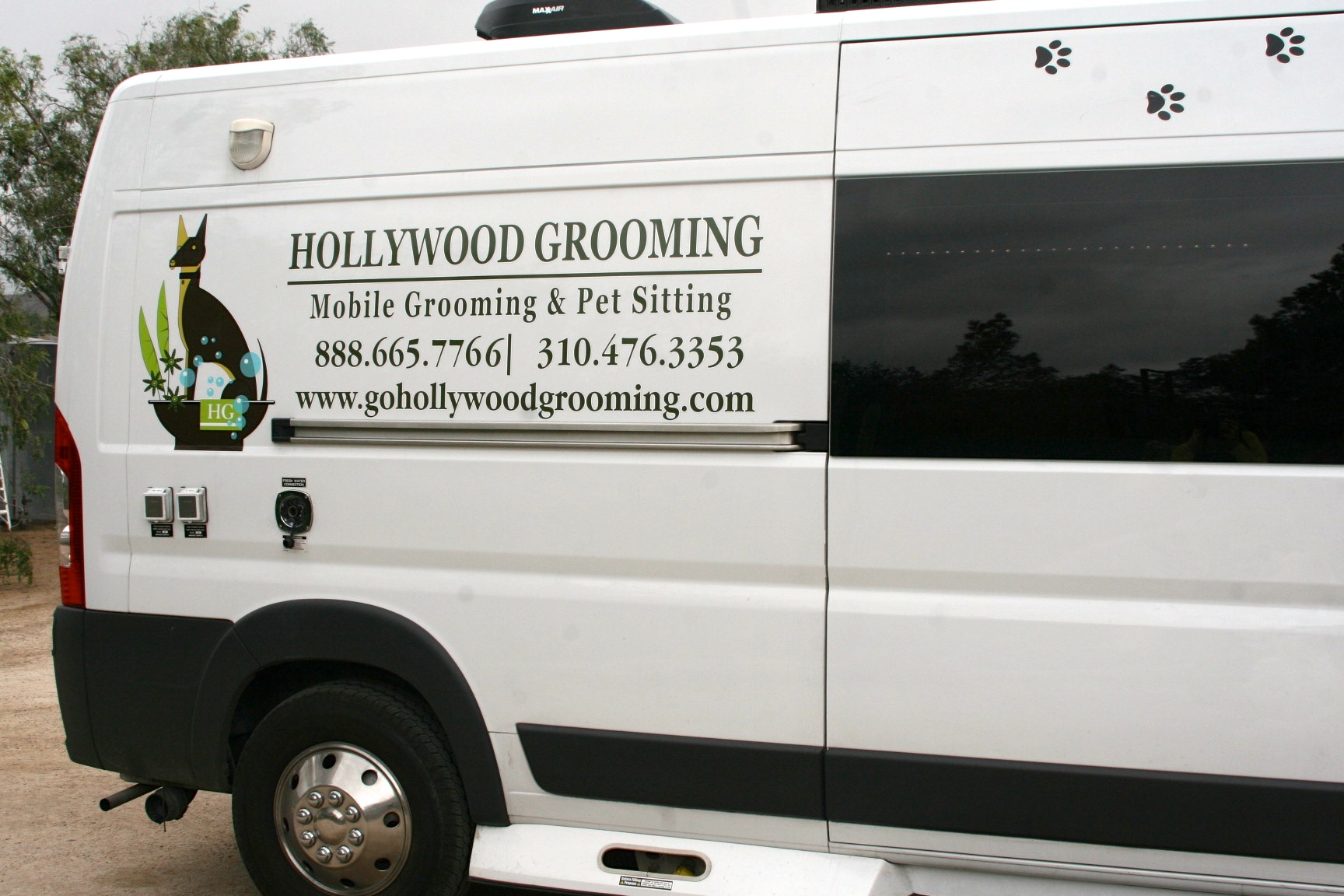 We would like to thank Chuck and Yael Rubin. Hollywood Grooming Mobile Grooming & Pet Sitting Services www.gohollywoodgrooming.com
(310) 476-3353 or (888) 665-7766